Bhakti Yoga | canceled, we program another meditation
Info
Data van deze meditatie worden per week bijgewerkt.
Aanmelden vooraf:
Niet nodig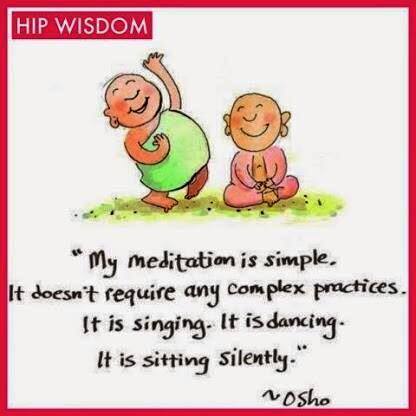 De Bhakti Yoga vervalt voorlopig. We bieden vanavond een meditatie aan waarbij het mogelijk is om voldoende afstand te houden.
"Music is outer meditation: meditation is inner music. They go together, hand in hand, embracing each other." Osho
Het zingen van 'devotional songs' afkomstig uit diverse windstreken en culturen, afgewisseld met periodes van stilte.
Open en toegankelijk voor iedereen ook als je niet wilt of kunt zingen. We zitten op de grond in een kring en de zang wordt begeleid met gitaar muziek. Je mag zitten maar ook liggen of dansen als dat zo voelt. Je hebt je ogen gesloten of open. In de stilte sta, zit of lig je stil.
Ervaring is niet nodig. Het kan al 'up lifting' zijn om er gewoon bij te zijn!
"It is one of the greatest experiences of life when music is there surrounding you, overwhelming you, flooding you, and meditation starts growing in you -- when meditation and music meet, world and God meet, matter and consciousness meet. That is Unio Mystica -- the mystic union."  Osho