Bardo Beleven | 2 weekenden
Info
Overige data:
4, 17 & 18 oktober.
Overnachting is mogelijk.
Info en opgave:
070 3450073 / 06 48256060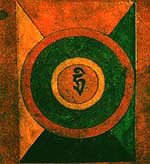 Bardo is het Tibetaanse woord voor overgangsstadium. Het moment van sterven is een dergelijke overgang. Het bezit een groot potentieel, mits bewust en zonder angst beleefd. Dan kan er een transformatie optreden, een diep inzicht in het wezen der dingen, een bevrijding.
Met deze cursus Bardo Beleven kun je kennis maken met de manier waarop de Tibetanen met leven, dood en wedergeboorte omgaan. 
Je bereidt je met deze methode voor om het stervensproces bewust te ondergaan.
Leer hoe je kunt omgaan met de Bardo-fase na het loslaten van het lichaam. 
Leer hoe je voor een eventueel volgend leven bewust weer een nieuwe geboorte en je nieuwe omgeving kunt bepalen.
Neem kennis van OSHO's discourses over deze onderwerpen.
Leer de diverse meditaties die je bij deze processen kunnen helpen.  
De cursus Bardo Beleven bestaat uit 4 cursusdagen. De eerste cursusdag bevat inleidende oefeningen en meditaties. De laatste 3 cursusdagen hebben het Tibetaans dodenboek als basis.
"Life is an opportunity. Death is the end of the rope. If you understand death your life will become intense and total. But instead of understanding death, you become overwhelmed by it. Hence the heart starts trembling with fear. And fear is not going to help at all, fear is going to cloud your mind even more."  OSHO      
Wat wij in het Westen gemakshalve aanduiden als Het Tibetaanse Dodenboek is een serie geschriften die in het Tibetaans Boeddhisme zijn ontstaan. Eén daarvan heet De Grote Bevrijding door Horen in de Overgangsfase van de Dood. Het is geen leesboek, maar een voorleesboek. Gedurende je leven laat je je regelmatig uit dit boek voorlezen en als je dan stervende bent, stel je je nogmaals open voor deze tekst.
De basis van de eerste drie dagen wordt gevormd door een bewerking van Het Tibetaanse Dodenboek door Sw. Veetman. Zonder bewerking en extra uitleg is het boek voor westerlingen niet goed te volgen, omdat er veel typisch Tibetaanse beelden en mythologie in zijn verwerkt. Sw. Veetman van The Institute for Living and Dying heeft de klassieke tekst omgezet naar voor ons meer begrijpelijke beelden en teksten.
Bij de cursus inbegrepen is een map met Veetman's versie van Het Tibetaanse Dodenboek, de teksten van OSHO over de Bardo en de beschrijving van de diverse meditaties. Alle teksten zijn vertaald in het Nederlands.
"You are laying a foundation for a new life, which will be a totally different life. It will be your last life, because anybody who is dying consciously, who uses the gap to have a taste of absolute purity, enters into the womb alert, is born alert. His enlightenment is guaranteed by nature; he has the seed, the foundation."   OSHO