Osho No-Mind meditatie
Info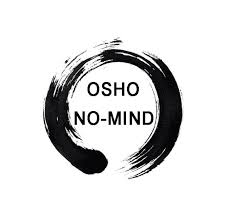 "In the space of no-mind, truth descends like light"   Osho
Deze meditatie duurt een uur en bestaat uit 3 fases.
30 minuten Wartaal uitslaan (Gibberisch),15 minuten stil zitten, 15 minuten liggen. 
Eerste fase
'Gibberisch', wartaal, ofwel bewust gek worden.
Ga staan of zitten, sluit je ogen en begin onzingeluiden te maken; wartaal. Maak ieder geluid dat je wilt, maar spreek niet in een taal, gebruik geen woorden die je kent.
Sta jezelf toe te uiten wat er te uiten valt. Gooi alles eruit wordt helemaal gek. Wordt bewust gek. Je mind denkt in woorden, wartaal helpt je dat patroon van voortdurend verbaliseren te doorbreken. Zonder je gedachten te verdringen kun je ze eruit gooien via wartaal.
Alles is toegestaan zingen, huilen, roepen, schreeuwen, mompelen, praten.
Laat je lichaam doen wat het wil: springen, liggen, ijsberen, zitten, trappen enz.
Laat geen stilte vallen. Als je geen geluiden kunt vinden voor je wartaal zeg dan 'la la la la', maar zwijg niet.
Als je de meditatie met anderen doet, communiceer dan niet met hen en hinder hen niet.
Blijf bij wat er met jou gebeurt en maak je niet druk over wat anderen doen. 
Tweede fase
Zit na de gibberisch volkomen stil.
Sta jezelf toe in de diepe stilte en vrede te verzinken die er in je centrum is.
Je kunt op de grond zitten, je hoofd en rug moeten recht zijn, je lichaam ontspannen, je ogen gesloten en je adem natuurlijk.
Wees bewust, wees helemaal in het hier en nu, sla gade wat er komt.
Derde fase
Laat je lichaam na het getuige zijn op de grond vallen, zonder inspanning of controle.
Ga op je rug liggen, blijf getuige.
Wees je ervan bewust dat jij niet je lichaam bent, niet je mind.
Door dieper en dieper naar binnen te gaan kom je uiteindelijk bij je centrum.
Als je voelt dat je er klaar voor bent ga je weer rechtop zitten.