Nada Yoga Nidra - workshop
Info
Reservation required and per e-mail only one reservation possible!
Website van Ashok Pathak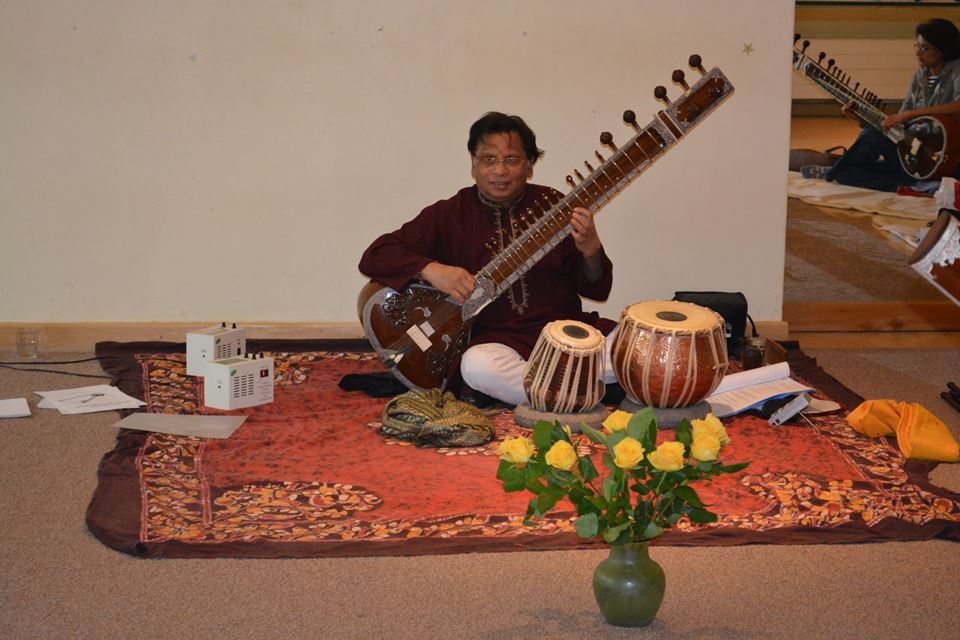 Pandit Ashok Pathak is een beroemde Sitar- & Surbahar speler en componist van zijn generatie. Hij staat bekend om zijn meesterschap op de Indiase sitar en indrukwekkende optredens waarin hij zijn instrument laat zingen. Zijn stijl van spelen is uniek en tegenwoordig zeer zeldzaam. Alhoewel Pandit Ashok Pathak een vertolker is van Indiase Klassieke Muziek, weet hij met verrassende, nieuwe interpretaties te komen, zoals een zorgvuldig en goed doordacht gebruik van harmonieën in zijn muziek.
Pandit Ashok Pathak verzorgt al 25 jaar Nada Yoga Nidra Meditatie in Europa. Nada Yoga Nidra is een weg van eenwording door klanken en mantra's. Het zijn niet alleen maar wat algemene harmonische klanken of raga's maar het is een complete wetenschap, waarbij specifieke geluidsformaties worden ingezet op onze specifieke lichamelijke en geestelijke constituties. Het wordt ook toegepast op onze verschillende gemoedstoestanden. Nada Yoga Nidra heeft een sterk zuiverende en transformerende invloed op je totale wezen. De harmonische geluidstrillingen wassen de onzuiverheden in je subtielere energielagen die doorwerken naar je fysieke lichaam. Dit geeft een verfrissende energie die in je lichaam vibreert.